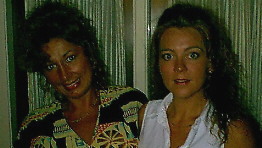 Sally and I have been friends for 15 years, and
we just realized that we don't have any pics together.
We took the 1 above before heading out on Thurs nite
The one to the right is Sat nite before we went to Ybor City
woo hooo, Ybor City is the NewOrleans of Florida !!