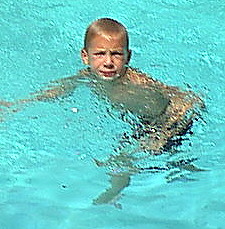 First day here Dylan had to check out
the pool, he said it would be
perfect if we added a lazy river.
I guess we better call the realtor huh?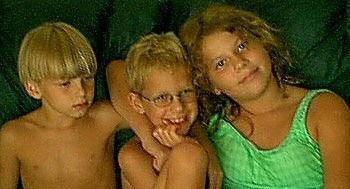 Sam, Dusty and Dylan I interupted their Dragon Ball Z
cartoon to take this picture.

Hi MOM, DAD & EMILY
Having a great time in Tampa
wish you were here !!
More pictures will be coming daily,
here's our schedule.
WED- arrive, and swim
THUR- dusty's dr apt, see McDill AFB
FRI- summer safari nights at Lowry Park Zoo
SAT- Fishing trip
SUN- MOSI, (museum of science and industry)
MON-Clearwater Beach
TUES- Tampa University, Dylans grammy's went there.
Dusty's school open house
Sam's school open house
WED- ????(don't know yet,)?????
So keep coming back for more pictures !!